My Team
I take customer service very seriously. So does my staff. Together, we are committed to providing exceptional customer service to all of our clients.
If you need to schedule an appointment, please contact Stacy Shadrick at (205) 835-9755 or at stacy.shadrick@nm.com. She will respond promptly.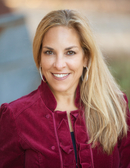 Dianne Kaseta
Director of Marketing and Communications
Dianne Kaseta has over two decades of experience in client relations and marketing. Her experience includes serving as a senior consultant for national and international fund-raising campaigns, corporate and private foundation relations, project manager for commercial construction projects, and national chief development officer working in Haiti and East Africa.
In 2013, Dianne launched her own company to drive customer acquisition, retention and growth strategies for clients. Currently, Dianne serces as the chief marketing executive for Northwestern Mutual Goodwin, Wright and Financial Advisor Samantha Holowka.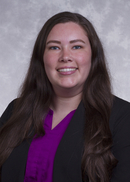 Kara Lumpkin
Associate Financial Representative
Mobile 404-846-3000

Kara gradutated from the University of West Georgia with a Bachelor's degree in Psychology in 2011 and began her customer service career in the private aviation industry, however she found a new passion when she began working with Sam at the beginning of 2017. Kara currently holds her Life, Accident, and Health licence in Georgia.
Her role is to assist with scheduling, meeting preparation, and marketing events.
Cameron Voiselle
Associate Financial Representative
Mobile 404-846-3000

Cameron is an alumnus of the University of Georgia, graduating with a Bachelor's degree in Advertising in 2015 from the Grady School of Journalism and Mass Communication. She has been working for Northwestern Mutual since 2016, joining our team in spring of 2018. She holds her Life, Accident, and Health license in Georgia.
Cameron assists us with taking applications and maintaining underwriting requirements.